Studies Search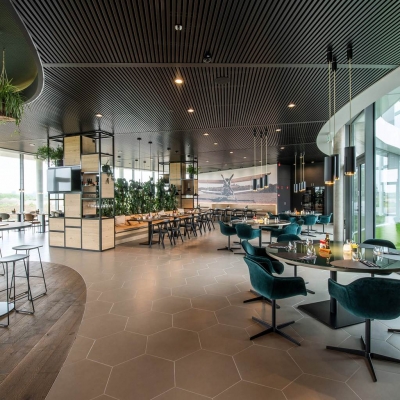 In Sint-Truiden, Belgium a 28ha industry park with a specific focus on the aviation and drone industry has recently opened. Droneport is a unique ecosystem with great infrastructure and services to facilitate research, innovation, and entrepreneurship in this sector. A large part of the park also functions as an incubator for many start-ups, organizations and research teams developing, producing or servicing in this brand new market.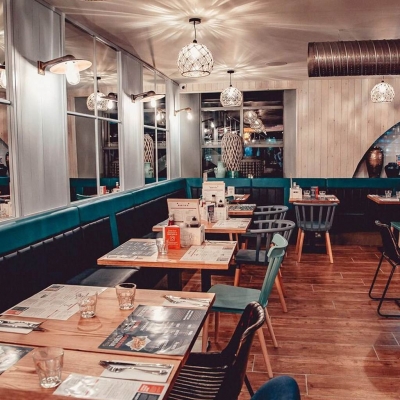 In the picturesque Victoria Street in Scotland's capital Edinburgh, you can find Bertie's. Bertie's is a restaurant in a former Church that serves "Proper fish & chips". They are open 7 days a week serving the nation's favourite dishes. At Bertie's they are attracting both international tourists as Edinburgh locals looking for fun and casual dining in the city center. Besides the delicious food, they also serve seaside themed cocktails, beers and ciders. To stay in the seafood theme the whole restaurant is decorated with ropes, anchors and wall-hung oars.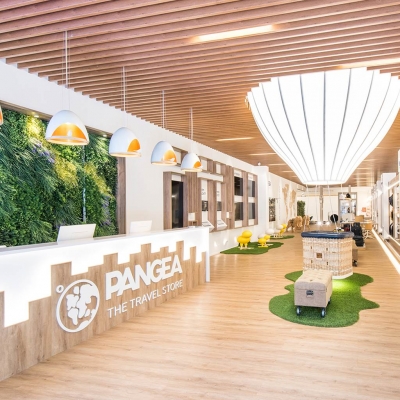 Pangea, "the world's largest travel store", has recently opened a new store in Barcelona which has been fully equipped with an AUDAC audio installation. The store has more than 1.700 m² of travel inspiration available for everyone. They exceeded all expectations when they welcomed over 17 000 visitors in the first three days alone.
"The trip begins before taking a plane, it begins with the organization and the illusion it generates, so our goal is that the traveler finds in Pangea the perfect place to get inspired, have fun and, why not, book a trip or buy any item you need for an escape," says the CEO of the company, David Hernandez.