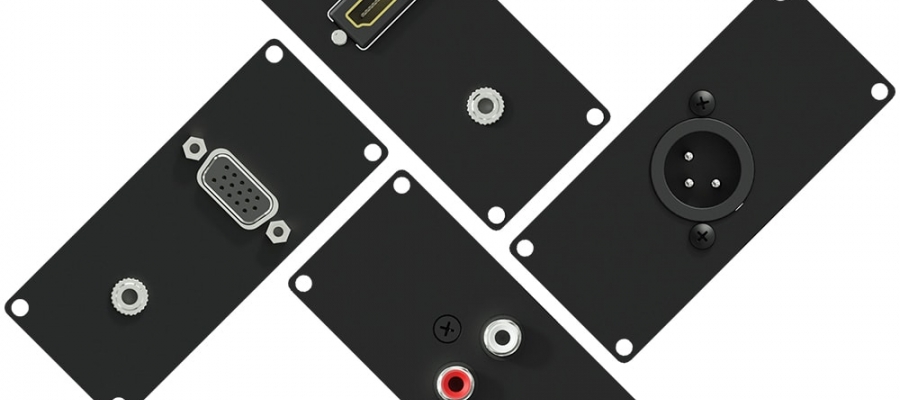 Learn more about Caymon's wide range of CASY solutions.
The CASY assortment is comprehensive, ranging from CASY solutions mounted in a 19" rack, table chassis, under-table chassis, and on-wall chassis to in-wall solutions. All of these solutions are developed to be solderless and modular, ensuring that even after installation, the rack still retains its aesthetic look, and the cabling is easily transferable.
Specific project requirements can be fulfilled due to the possibility of completely personalizing your CASY layout. The amount of space in the chassis depends on the model, from 2 holes in the on-wall chassis to 12 slots in the 19 "chassis.
The CASY modules collection consists of a broad range of solderless audio, video, and power connectors that can be installed into any CASY-compatible chassis. Yet the CASY assortment extends even further than this. The CASY assortment also consists of solderless data connectors and pre-made cut-out holes that provide a mounting connection for D-size, 45x45, and PROCAB Keystone connectors. Finish off with equipping your CASY solution with blind or ventilation plates to provide your installation with more airflow, leading to consistent solution temperature.
Although most CASY solutions are offered for installation, CAYMON also offers a CASY solution for rental purposes: the Stage box chassis.
Learn More: https://acpromedia.com/products/casy-modular-solutions/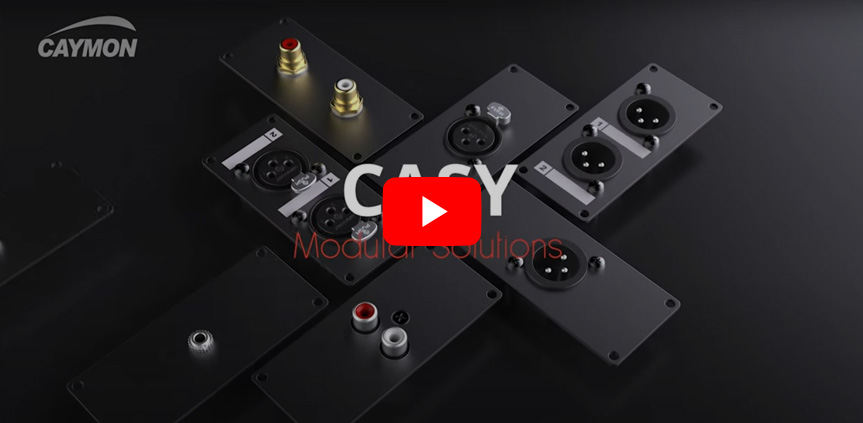 ---
Don't forget to follow A.C. ProMedia on Social Media:

| | | | |
| --- | --- | --- | --- |
| | | | |

ABOUT A.C. ProMedia
A.C. ProMedia offers multimedia products and solutions (Audio-Video-Lighting-Control-Networking) aimed at the Fixed Installation & Architainment Markets, through Consultants, Design Groups, and Systems Integration channels.

• Architecture • Corporate Media • Consultant Groups • Municipalities • Hospitality • Theme Parks • Sports Venues • Public Space • Retail Space • Cruise Ships

A.C. ProMedia is the North American distributor for AUDAC innovative audio solutions, and Luminex Network Intelligence manufacturer of data distribution equipment.

For more information visit www.acpromedia.com or call 1-855-324-9354

ABOUT CAYMON

At CAYMON we offer a vast range of installation products, ranging from racks, microphones, music, and speaker stands to brackets, flight cases, adaptors, soft bags, and accessories.

At CAYMON we strive for the highest quality. We are constantly developing our product range to offer you the best solutions. Our broad range reflects the great diversity of our customers and their applications, which vary from churches to concert halls, from nightclubs to cultural centres, and from individual musicians to symphonic orchestras.

For more information visit https://caymon.eu or www.acpromedia.com or call 1-855-324-9354.
Recent News
News Search